How The UN's Sustainable Development Goals Can Help You Grow Your Business
In previous blogs, we've touched upon the importance of the UN's sustainable development goals when it comes to building a better, more equitable future for all. While the goals are altruistic, their implementation will also benefit businesses of all sizes moving forward. 
With that in mind, here are just some of the ways in which the SDG's can help you to grow your business.
The SDG's can solve the staffing crisis. 
Canada is currently facing a rather alarming staffing crisis. For example, "There were 34,315 vacant nursing jobs in Canada at the end of 2021, a 133% increase from 2019" As these figures are reflected in just about every industry, it's clear that the problem isn't going to go away on its own.
"By working to uphold the UN's aim to "promote sustained, inclusive, and sustainable economic growth, full and productive employment, and decent work for all", business owners can find new ways to fill these vacancies, such as by hiring foreign talent or refugees,"  said Jon Purizhansky, CEO and Founder of Joblio. 
This will enable you to find new employees from your company sooner. rather than later. This will save your business money as you are no longer facing the massive cost of unfilled positions. 
Joblio hopes to help achieve this goal – in fact, it was the entire reason we launched the platform. By helping employers across all industries connect with their ideal employees, we're not only working to reduce the impact of the staffing crisis but also ensuring that people have access to fulfilling and rewarding careers. 
This works to directly support refugees' economic agency as they're able to pursue work that is meaningful and aligns with their talents, instead of being turned away to positions they are already qualified for. For example, a recent survey found that 62% of immigrants aged 15 and over are employed in Canada. While this is considerably higher than in other nations, there is still room for improvement – especially as a considerable amount of able individuals are actively seeking work. 
The Sustainable Development Goals empower future innovators. 
Through improving access to education (goal four), work opportunities (goal eight) and reducing inequalities (goal ten), we're building the working landscape of tomorrow. This means that we're creating more diverse spaces, where new and innovative ideas can be brought to the table. As a result, when hiring a refugee you are bringing in key skills and "diversity which can enhance local economics and promote innovation and creativity". 
"As a result, in doing so, we're empowering the next generation of entrepreneurs and innovators who will no doubt change many industries moving forward," said Purizhansky. 
You can read about the success of many refugee-led businesses here.
The SDG's fight poverty.
There are many ways in which sustainable development goals work to combat poverty. In relation to refugees or displaced individuals, these goals are designed to reduce the severe economic pressures they face when settling into their new homes. 
Many studies have found that "economic poverty was endemic and a growing problem for refugees", likely because they have limited access to employment opportunities. By providing them with access to fair wages, they can begin to progress through upwards mobility. They have more money to support themselves and their family and as a result, can begin to spend more money too. This benefits the growth of small businesses as they'll receive enhanced custom.
When there is more money being spent as a whole, businesses are given the funding they need to thrive. As a result, working towards the UN's sustainable development goals can prove to be not only rewarding but profitable.
To find out more, please do not hesitate to get in touch via email at employer@joblio.co or visit https://joblio.co.
5 Reasons Why Sustainable Development Goals Are Important
In our last blog, we outlined the United Nations Sustainable development goals, alongside the steps we are taking as a company to support and uphold them.However, we also thought it was important to touch upon the reasons why these goals were outlined in the first place. 
"Understanding the motives behind these goals puts us all in a better position to support them and ensure the changes are brought to fruition. After all, it provides us with a framework for action we can take to help, both on a personal level and within the company itself," said Jon Purizhansky, CEO and Founder of Joblio With that in mind, here are five reasons why sustainable development goals are important.
Setting Goals works.
Setting goals is one of the most effective ways to bring about change. That's why we're so often encouraged to set targets and goals at work. Furthermore, "in a complex world, organizations and countries can align their agendas and prioritize funding" through effective goal-setting. There are many examples of this methodology working. For example, in the year 2000, it was hoped to halve poverty by 2015, and "Poverty, as measured by living on less than $1.25 a day, has halved."
Sustainable Goals change lives.
While the goals are designed to produce widespread change, it's important that we remember the impact they have on individuals. For example, at Joblio, when working towards goal #8 (Promote sustained, inclusive, and sustainable economic growth, full and productive employment, and decent work for all), we're helping foreign talent and refugees secure life-changing positions in their chosen industry. Not only does this provide them with a chance to progress in their career, but it improves their economic outlook quite considerably. As a result, they're able to better provide for themselves and their family moving forward. 
Sustainable Goals create a more equal world.
There's no denying that being born in a certain country provides us with privileges that other areas of the world do not have access to. For example, while we may have taken our schooling for granted, 58.4 million children currently do not have access to basic education. By supporting the UN's sustainable goals, we're working to remove these barriers so that everyone is on an equal, fair footing. As a result, we're creating a better world for all. 
Sustainable Goals Will Help the Economy.
The UN's sustainable goals will also help improve the global economy. For example, unemployment places a strain on local economies as "unemployed people tend to spend less, may accrue more debt, and unemployment may lead to higher payments from state and federal governments for things like food stamps." As labor shortages are proving to be a persistent trend in Canada, we hope to resolve this issue through our commitment to improving access to job opportunities for foreign talent. This way, they're able to secure better, higher-paying jobs. 
Sustainable Goals create better opportunities for all.
By committing to bringing sustainable goals to life within our communities, we're creating better opportunities for future generations. For example, by furthering their careers, foreign talent are able to explore better employment opportunities. As a result, they're able to share new ideas, thoughts, and perspectives with their employers that can change a workplace for the better. Their ideas could lead to company growth, or even create more jobs. As a result, we're investing in future opportunities with every single hire made through our platform.
"At Joblio, our core aim is to make a real difference in the lives of foreign talent living in Canada (and beyond). In doing so, our motivations align themselves with these goals for sustainable development," said Jon Purizhansky.
"Joblio is already on the path to achieving these goals – without relying on charitable donations to make such events possible."
To find out more, please do not hesitate to get in touch via email to employer@joblio.co or visit https://joblio.co
Joblio and Social Impact
At Joblio, our core aim is to make a real difference in the lives of foreign talent living in Canada (and beyond). In doing so, our motivations align themselves with the United Nations' goals for sustainable development. 
What are the UN's sustainable development goals? 
The Sustainable Development Goals are 17 goals pulled together by the UN in early 2015, designed to serve as a "shared blueprint for peace and prosperity for people and the planet, now and in the future." The goals are: 
No Poverty.

End poverty in all forms, everywhere. 
Zero Hunger.

End hunger, achieve food security and improved nutrition, and promote sustainable agriculture. 
Good health and well-being.

Ensure healthy lives and promote well-being for all at all ages.
Quality Education.

Ensure inclusive and equitable quality education and promote lifelong learning opportunities for all.
Gender Equality.

Achieve gender equality and empower all women and girls.
Clean Water and Sanitation.

Ensure availability and sustainable management of water and sanitation for all.
Affordable and Clean Energy.

Ensure access to affordable, reliable sustainable, and modern energy for all.
Decent Work and Economic Growth.

Promote sustained, inclusive, and sustainable economic growth, full and productive employment, and decent work for all.
Industry, Innovation, and Infrastructure.

Build resilient infrastructure, promote inclusive and sustainable industrialization, and foster innovation.
Reduced Inequalities.

Reduce inequality within and among countries.
Sustainable Cities and Communities.

Make cities and human settlements inclusive, safe, resilient, and sustainable. 
Responsible Consumption and Production.

Ensure sustainable consumption and production patterns.
Climate Action.

Take urgent action to combat climate change and its impacts.
Life Below Water.

Conserve and sustainably use the oceans, seas, and marine resources for sustainable development. 
Life on Land.

Protect, restore and promote sustainable use of terrestrial ecosystems, sustainably manage forests, combat desertification, and halt and reverse land degradation and halt biodiversity loss.
Peace, Justice, and Strong Institutions.

Promote peaceful and inclusive societies for sustainable development, provide access to justice for all, and build effective, accountable, and inclusive institutions at all levels.

Partnerships for the Goals.

Strengthen the means of implementation and revitalize the Global Partnership for Sustainable Development. 
Hopefully, these goals will be fully realized by 2030, creating a fairer and more equitable world for all. 
How is Joblio working towards a social impact? 
"At Joblio, we focus on helping those living in migrant communities find work that is rewarding and well-compensated," said Jon Purizhansky, CEO and Founder of Joblio. In doing so, we hope to help meet some of the goals outlined above via upwards mobility. For example, our work assists with: 
No Poverty. The barriers faced by migrant workers upon their arrival in the new country often mean they find it hard to obtain work that supports them (and their families). In fact, a recent study has found that "many new immigrants enter into a cycle of poverty due to unemployment, isolation, and unaccredited education". The Joblio platform works to eradicate this issue by connecting skilled workers with employers who value their time, skills, and efforts. As a result, they are able to obtain high-paying jobs. 
Gender Equality. According to a recent study, "migrant women find it harder to get work despite qualifications." At Joblio, we hope to make it easier for women of all ages to obtain fulfilling work that aligns with their skills, passion, and talents, while also providing them with fair pay. 
Decent Work and Economic Growth. This goal aligns entirely with Joblio's motivation, as it's our desire to widen job prospects for migrant workers, while also helping to solve the Canadian employment crisis. By working with employers across a wide range of industries, we're helping migrant workers to get their foot in the door and begin long, prosperous careers. The roles we advertise on our site or app offer excellent opportunities for job and career progression. 
Sustainable Cities & Communities. Communities play a significant role in ensuring migrant workers feel at home in their new country. This, in turn, impacts their approach to work. Our ACE program focuses on building a strong, supportive community base for employees, where they are able to connect with others in similar situations to them and form lasting relationships. 
Peace and Justice. Joblio works to provide equal opportunities for job seekers, so they are able to find a career that they truly enjoy, while also being in a position to achieve upward mobility. That is, they are able to enhance their quality of life by earning more money, achieving better job stability, and more. One way in which we achieve this goal is by offering learning opportunities that enhance their skill set, especially when it comes to closing language barriers. 
Final Thoughts. 
"While many companies are working to ensure their aims create social Impact, Joblio is already on the path to achieving these goals – without relying on charitable donations to make such events possible, " said Purizhansky.
To find out more, please do not hesitate to get in touch via email at employer@joblio.co or visit https://joblio.co
3 Benefits Of Hiring Foreign Talent
In August, Canadian employers were actively recruiting for more than one million unfilled positions. 
This, of course, is indicative of Canada's ongoing labor shortage. There simply aren't enough active candidates vying for positions, leaving vital roles unfilled in just about every industry. However, as empty seats within offices cost money and time – it's crucial that you're able to fill these positions sooner rather than later. 
However, one way in which you can remedy this is by hiring foreign talent. After all, Canada welcomes thousands of refugees, asylum seekers, and newcomers each year, taking into consideration the fact that "no accounting of our progress over the last century and a half is complete without including the contributions of newcomers." 
With that in mind, here are just three benefits of hiring foreign talent! 
Open positions get filled quickly. 
One of the biggest reasons why companies may be hesitant to hire foreign talent is because they believe that the process can be time-consuming. However, in doing so, they are failing to realize that there's already a thriving international community within Canada – meaning you don't have to wait for employees to enter the country and obtain the right visa. You simply need to give them a chance to show you what they can do. 
For example, at Joblio, we're already embedded within these communities thanks to our ACE program. This means that we can connect you with a wealth of talent in your local area, who are ready to do whatever it takes to help your company succeed. Not only can we help kickstart these professional relationships, but we can connect you with employees who are ready to take on work ASAP. 
You can curate a more diverse workforce. 
Diversity is important in the workforce – and we should all be working to ensure our work environments are reflective of our wider communities. Not only is this simply the right thing to do – but diversity is good for the growth of your business. It brings in new perspectives and helps you to combat challenges in creative ways. It allows you to move forward from outdated practices with new and innovative ideas in mind. 
For example, a recent study found that Diverse companies enjoy 2.5 times higher cash flow per employee. Furthemore, the more diverse your workforce is – the easier it will be to fill vacant positions. This is because potential hires will see themselves reflected in your company, proving it will be a welcoming environment for them to step into. 
New ideas are brought to the table. 
"When hiring newcomers, you're also opening the door to innovation. This is because they'll bring new perspectives to the table, which can work for the betterment of your company, "  said Jon Purizhansky, CEO and Founder of Joblio.
"For example, they could help you to find new ways to improve your relationship with your customers, especially if they are multilingual. After all, some 200 languages are spoken across Canada – and having multilingual employees on your team means you're able to communicate with a wider audience. This could enable you to expand your customer base and increase sales," said Purizhansky.  
Final thoughts

In short, there are many reasons why you should consider hiring foreign talent – especially if you're looking for ways to grow your company in 2022 and beyond. To get started and begin reaching out to talented recruits, get in touch today via email at employer@joblio.co or visit https://joblio.co
Joblio Makes Utilizing Foreign Talent Easy: Here's How
A recent report from Business Insider has reported that "while a global population drop is good news for the planet, it will be a huge challenge for our economic and social systems".  This is because the shrinking population will also lead to a comparable shrinking of the workforce, with fewer and fewer people available to fill vital roles across all industries. 
In many cases, we are already experiencing the chaos caused by labor shortages. For example, in Canada alone, it was reported that a record high of nearly one million jobs were unfilled in the second quarter of 2022. 
Thankfully, one way in which you can fill spaces within your company is by hiring foreign talent. After all, Canada welcomes record numbers of foreign talent and refugees into the country year in year out, meaning there are plenty of people actively looking for work, but going unnoticed. 
There are many reasons why hiring managers may be hesitant to utilize foreign talent. Firstly, they may be keen to fill positions sooner rather than later, meaning they don't want to wait for a potential employee to relocate or secure the relevant paperwork and documentation. For example, the average employee will have to be able to find housing, obtain a visa, complete medical paperwork etc. However, as mentioned above, Canada already has a thriving refugee population – meaning job seekers are already based in the country and actively looking for work. This means that your next hire could be just a few short days away from joining your team. 
Other reservations may be associated with cultural barriers. For example, as a recruiter, you are responsible for finding employees who blend seamlessly into your team to ensure all work is carried out to a high standard. When presented with persistent language or cultural barriers, this could prove worrisome. For example, in high-stress or potentially hazardous environments, it's crucial that employees can understand instructions and adhere to protocols as a matter of safety. 
However, this is where Joblio steps in. 
"We realized that the easiest way to fill the gap between foreign talent and hiring managers was to find a way to help new recruits assimilate into their new country, before they land their dream job," said Jon Purizhansky, CEO and Founder of Joblio. "To do this, we created the ACE program." 
The ACE program is designed to help foreign talent feel at home in their new environment. Firstly, one of our global ambassadors will work closely with individuals to ensure they secure visas and other forms of the necessary documentation. This makes navigating a complex legal landscape as easy as possible.  We then support them when it comes to finding suitable housing – which is not only a nice place to live – but also gives them excellent transport links to make commuting easy and straightforward. 
The rest of the program is centered on providing foreign talent with cultural enrichment and language support, while their key human needs are met. For example, those looking to improve their communication skills can participate in language classes, which means they can then adapt easily to any working environment. Closing the language gap not only sets them up for professional success but also enables them to make meaningful, lasting relationships with their coworkers. This improves employee retention rates, while also ensuring you're building a multicultural, diverse workforce. 
We also try to find ways to help foreign talent understand Canadian culture, through sharing new foods and participating in enrichment activities. This has many benefits – when a person feels at home in their new country, they're more likely to make long-term plans to remain there. This means that any employees joining your team are there for the long haul. 
"To put it simply, our ACE program helps you to fill jobs by hiring foreign talent – without any stress, as we do all of the hard work on your behalf.  We focus on connecting talented employees with hiring managers – creating long-lasting working relationships that help your company thrive," Purizhansky added.
E-mail employer@joblio.co or visit https://joblio.co for more information.
The beginning of 2022 saw the greatest migration of the past 30 years. Millions of people had to escape countries with unstable economies and low standards of living, leaving their homes behind in search of a better life and better wages. Those who have not yet made the decision to relocate will do so once they get the opportunity. Joblio is helping people all over the world find a job abroad – with no commission for the service.
Statistics
After a Covid-related decline of migration in 2021-2022, there is now a sharp increase in the number of people migrating to developed nations. According to the statistics provided by the UN, the number of Ukrainian refugees in Europe has exceeded five million people. Added to the 169 million who migrated in the previous years, this comprises a record number of displaced individuals. It is noteworthy that there are more and more women among them, which signals a positive change in the global issue of gender equality.
According to the figures, 38% of labor migrants have arrived to Europe and Central Asia, 26% have relocated to the United States, Arab and African countries have housed 29% and 8% correspondingly.
Although most of the displaced individuals are adults aged 24 to 60 (87%), figures show that the proportion of young people has reached 11% and keeps rising.
The situation of migrants
Despite the current International Convention on the Protection of the Rights of All Migrant Workers and Members of Their Families, many people still often work illegally with labour insecurity and poor working conditions. This is especially true for women, whose work is valued noticeably less than men. They are more likely to face gender discrimination in the workplace and are deprived of social protection.
To obtain work permits, migrants have to turn to intermediary firms that charge extortionate fees. Out of hopelessness, migrants agree, becoming slaves and hostages of their situation. They use all the money they earn to pay off their debt to such firms.
The official position of host countries
As mentioned above, officially, host countries have long been concerned with the problem of migrants, but the last three years have greatly contributed to a change in attitudes: developed countries are now recognizing labor migrants and refugees as an opportunity for economic growth rather than a problem.
The European Community needs adequate labor policies to ensure that these persons get the help they rightly deserve.
We have already mentioned that officials are beginning to recognize the enormous role that labour migrants play for economic growth and believe that the best decision is not economizing on them, but helping them get back on their feet. ILO Statistics Director Rafael Diez de Medina says, "These policies can help countries respond to changes in labor supply and demand, stimulate innovation and sustainable development, and transfer and renew skills."
These policies can help countries respond to changes in labor supply and demand, stimulate innovation and sustainable development, and transfer and renew skills


Rafael Diez de Medina
Director Department of Statistics and Chief Statistician at the International Labour Office
What should migrants do
If you wish to obtain legal employment in a different country, you may well be facing the difficulty of making a big decision. This is an understandable concern, as you are probably reading reports of state officials caring about the problems of migrant workers, and yet see no actual help. Joblio can be your solution.
We have turned the employment relationship around and put all the financial costs on your employer. Now the employment costs will be paid by the company looking for motivated staff (and not you!).
Now let's talk about what Joblio does:
● Protecting Human Rights Above All
We guarantee effective protection of labor migrants' rights.
● We prepare all documents for you.
● We have a global ambassador program with recruits all over the world joining. They can become a bridge between you and our company.
● We provide legal support before your official employment, as well as constant guidance afterwards
● We organize language courses and other adaptation activities
Most importantly, you will not have to pay a penny for our help and employment. We understand that money is not to be paid by someone in a difficult situation, but by an employer willing to increase the efficiency of the business.
Where migrants are needed the most
The service sector (highest number of job openings):
– housemaid
– nanny
– nurse
– hairdresser
– waiter
– cleaning company employee
– bartender
– plumber
– administrator
– tiler
– plumber
– house painter
– welder
– carpenter
– land surveyor
– warehouse worker
– machine operator
– loader driver
– trucker
– cook
– assistant chef
– chef
– food processing technician
Seasonal work
– harvesting
Canadian Labor Market Overview
Statistics Canada has released information on the number of jobs in June 2022. It shows a drop in the unemployment rate to its lowest level since 1976. From this data, let's find out if this is good or bad and what is happening to the Canadian economy.
Canada has lost 43,200,000 jobs in June 2022, contrary to forecasts of an increase of 22,500. At the same time, the unemployment rate fell to a record low of 4.9%. The number of unemployed stands at 1 million, which is the lowest since 1981. The current economic situation is due to a reduction of almost 100,000 workers.
Reflecting the shortage of workers, the average hourly wage rate rose by 5.2% compared to last May's figure of 3.9%. This is also the fastest increase in rates since 1997, aside from the pandemic.
What the figures mean
The statistics show that the Canadian economy is facing peak employment and will continue to stay that way as it tries to contain the surge in wages.
"The low unemployment rate shows that the labour market is extremely tight," said Royce Mendes , head of macroeconomic strategy at Desjardins Securities Inc. in a report to investors. "This was evident from the wages increase figures, which exceeded even the most reckless expectations of a projected acceleration. "
Employment market
Students and researchers at Carleton University presented a study during the IEEE Computers, Software, and Applications Conference, based on a new web platform that allows jobseekers to make informed career decisions based on financial and lifestyle factors.
The study presents employment market intelligence, most of which seems fairly logical. For example, the number of vacancies in provinces with major cities, such as British Columbia, is significantly higher than in provinces without major cities. This is not surprising because a larger population implies more job opportunities.
British Columbia, Quebec, Ontario and Alberta have more vacancies for technical and intermediate jobs than the rest of the country.
In-demand areas for the intermediate level:
Medical diagnostics
Cosmetology
Pharmaceuticals
Nursing
Nutritiology and dietetics
Forensic medicine
Banking, finance and insurance
It is important to note that Prince Edward Island has a high demand for jobs compared to the size of its population.
According to Canada's national employment service, Job Bank, skilled workers in the hotel sector and catering market are in highest demand.
Labour shortages in Ontario
Despite a general decline in labour demand, Ontario is still experiencing a severe labour shortage. Therefore, Ontario Prime Minister Doug Ford plans to raise the issues of immigration and labour shortages.
Ontario's immigration agreement with the federal government expires in the fall, and the province is pushing for more skilled workers and more flexibility in the types of workers it can attract.
According to the Minister of Labour, Monte McNaughton, hundreds of thousands of jobs remain vacant in Ontario, and at great cost to the economy. The province is also pushing to double the number of immigrants under the Ontario Immigrant Nominee Program.
But would greater flexibility in responding to the demands of potential migrant workers and an increase in the quota under the provincial program help solve the issue? Partially, yes.  There is a need to make the process of transferring, adapting and motivating foreign workers more accessible and attractive. It is particularly important to set up an operational mechanism for the rapid recruitment of motivated foreign workers.
We are ready to provide this efficient mechanism – the global recruitment and employment platform Joblio. We connect employers directly with qualified candidates and increase the success rate of jobs through our comprehensive ACE program.
Joblio offers four accessible user interfaces for a streamlined and transparent recruitment process, resulting in faster candidate processing, increased job satisfaction and reduced turnover.
In order to recruit as quickly as possible, employers simply send us a job advertisement. We do the rest: we select the best candidates, check their background, help them with the paperwork, meet them, fit them and send them to the workplace.
If you are a company manager, you have probably experienced a shortage of quality labour. The main challenge is to find and hire employees quickly. Joblio can help you recruit motivated employees as we have professionals from 45 markets. Send your job listing to employer@joblio.co and we will help you overcome the labour shortage quickly and efficiently.
Playlist
3 Videos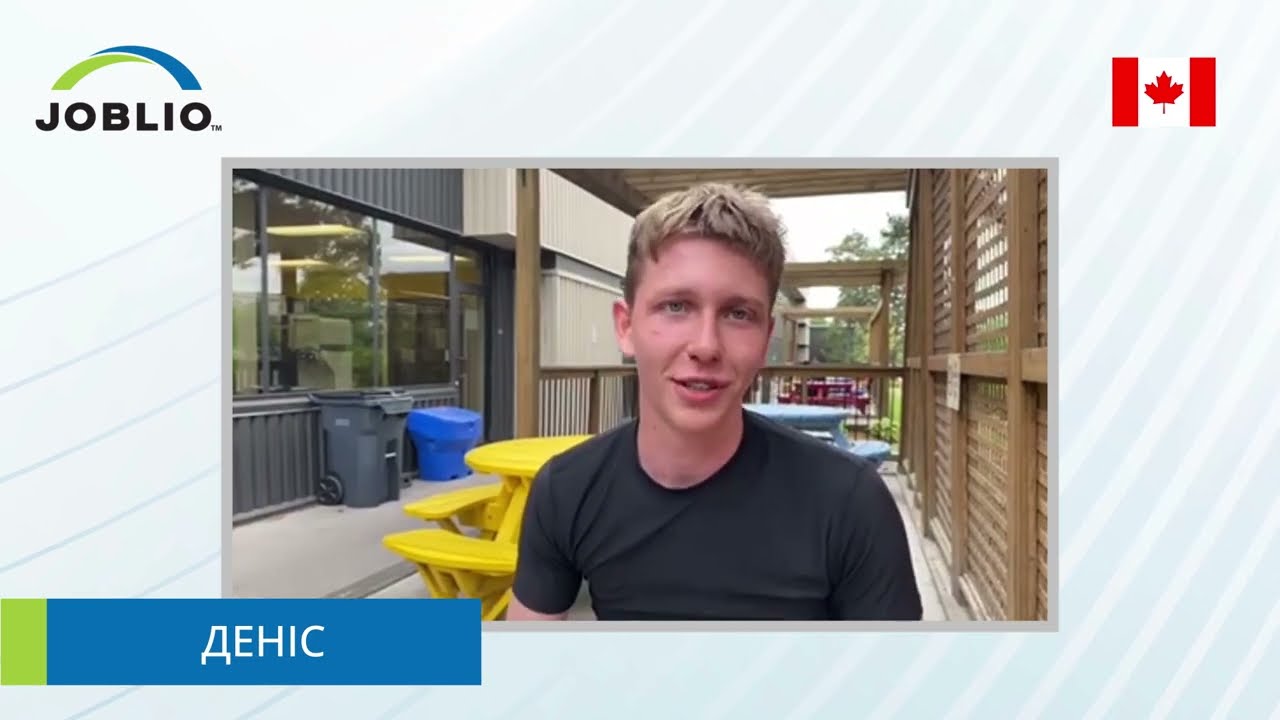 0:29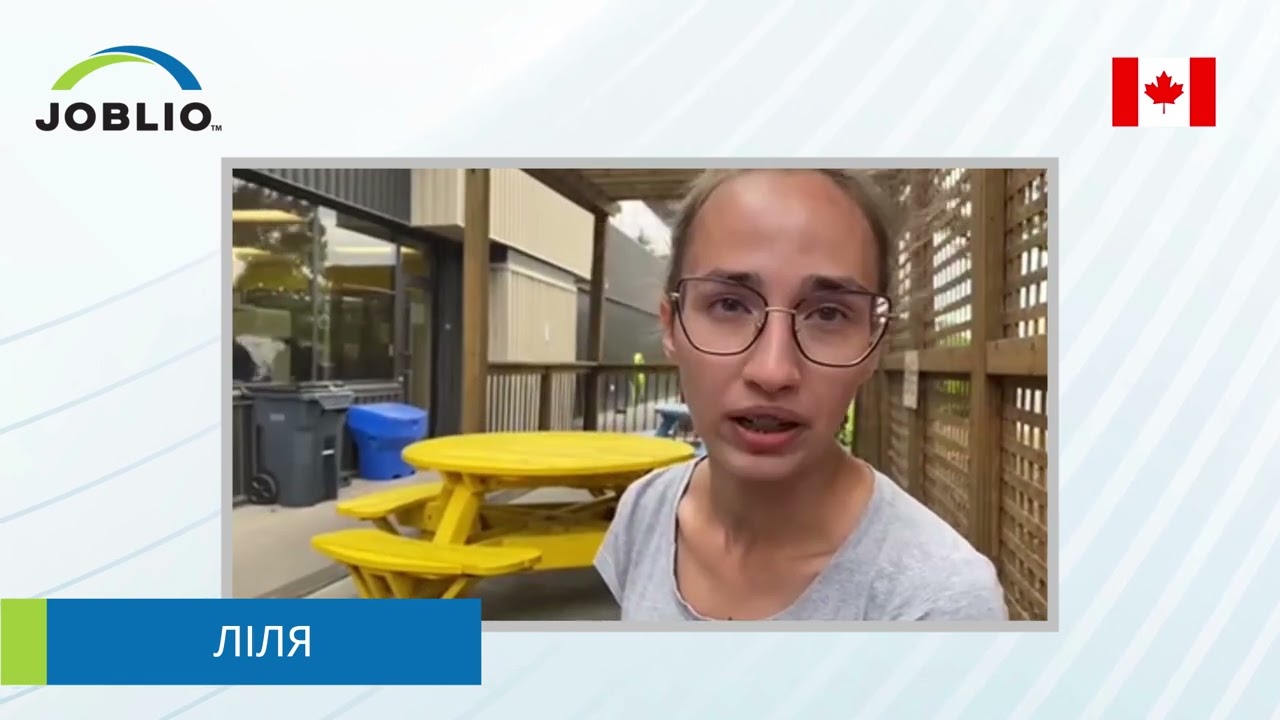 0:43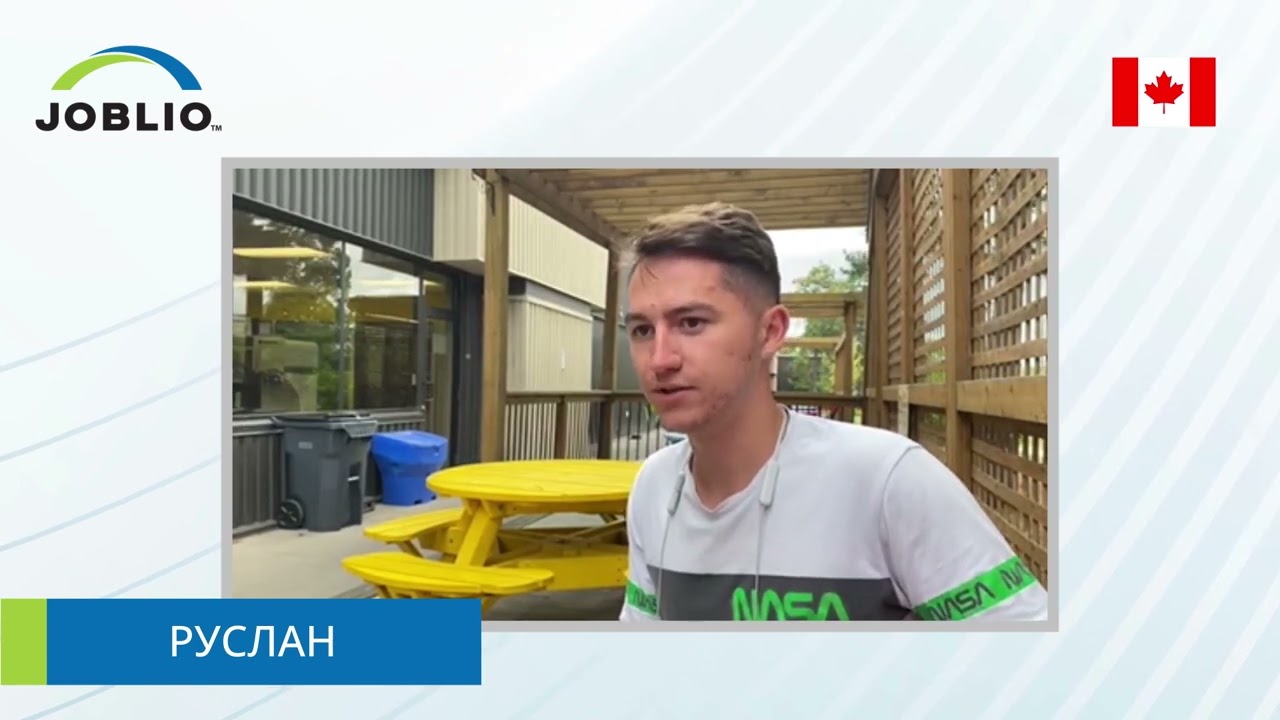 0:41
APP STORE
GOOGLE PLAY
Find your dream job
Українським чоловікам дозволять виїзд за кордон
Найближчим часом Верховна Рада України розгляне законопроект, який дозволить багатьом категоріям чоловіків отримати дозвіл на виїзд з країни.
Відповідно до Конституції України, громадяни можуть залишати країну у будь-який час, але через введення воєнного стану на виїзд накладено обмеження. Вони будуть повністю скасовані тільки після відміни режиму воєнного стану.
Звісно, не всі згодні з обмеженнями. Періодично на кордоні виявляють чоловіків, переодягнених у жіночий одяг, з паспортами власних дружин. Також затримують тих, хто за пропуск на кордоні пропонує хабарі.
Нещодавно активісти поширили в Україні петицію про відміну заборони на виїзд з України чоловіків віком від 18 до 60 років і введення під час мобілізації призову добровольців як пріоритетного.  Петицію підтримали більше 27 000 громадян.
У ній зазначено, що в Україні йде війна за свободу, і захищати її примусово є абсолютно абсурдно. Зазначається також, що деякі  "добросовісні люди, які хочуть і можуть допомагати Україні, не в'їжджають на територію країни, оскільки потім на зможуть виїхати. Відповідно, вони втратять можливість допомагати звідти, де вони ефективні … у бізнесі, податками".
Автор петиції Олександр Ігорович Гуміров не забув згадати і про чоловіків – єдиних годувальників у родині, яким також заборонено виїжджати за межі України, через що їхні родини приречені на безгрошів'я, бідність та голод.
Президент України Володимир Зеленський вже офіційно прокоментував петицію та заявив, що пропозиції обов'язково будуть розглянуті у Верховній Раді, а уряд отримав доручення опрацювати пропозиції активістів. Президент також попросив звернути особливу увагу на питання пріоритетності добровольців під час  призову.
22 червня правки до Закону України "Про мобілізаційну підготовку і мобілізацію" і Закону України "Про порядок виїзду з України і в'їзд в Україну громадян України" було подано до парламенту членом фракції "Слуга народу" Георгієм Мазурашем. За тим, як просувається справа, можна спостерігати у карті законопроекту.
Основні зміни в Законі дозволять виїзд з України чоловікам, які відповідають хоча б одному з критеріїв:
наявність двох неповнолітніх дітей віком до 14 років;
наявність однієї неповнолітньої дитини віком до 14 років і вагітної дружини;
наявність принаймні однієї малолітньої дитини віком до 3 років.
Окрім чоловіків — батьків у родині, Закон надасть можливість виїжджати з країни морякам, власникам бізнесу у третіх країнах, учасникам міжнародних змагань і володарям робочих контрактів.
У законопроекті прописано пункт, що стосується трудових мігрантів. , У ньому йдеться про дозвіл на виїзд за кордон чоловіків, які не можуть знайти роботу в Україні, але мають можливості принести реальну користь Україні. Виходячи з цього уточнення, чоловіки зможуть залишити батьківщину й поїхати на заробітки, якщо доведуть неможливість працевлаштування у межах України.
Якщо законопроект приймуть, перед чоловіками України, які прагнуть виїхати за кордон на заробітки, постане питання, де шукати роботу. Виникають обґрунтовані сумніви, чи зможуть вони швидко знайти реальну роботу та житло.  Особливий привід для тревог становлять шахраї. Вони як ніколи активізувалися, обіцяють великі гроші, укладають з кандидатами кабальні контракти на працевлаштування. У результаті трудовий мігрант опиняється у борговій ямі, не маючи можливості допомогти ні собі, ані родині.
Що робити?
Звернутися до нас. Наша компанія Joblio заснована адвокатом і філантропом Яном Пурижанські та Девідом Арклессом, колишнім президентом найбільшої в світі рекрутингової компанії ManpowerGroup.
Наші послуги безкоштовні для кандидатів і завжди, відповідно до норм міжнародного законодавства, залишатимуться такими. Ми надаємо юридичний супровід і допомогу в організації переїзду і адаптації на місці роботи в іншій країні.
Playlist
3 Videos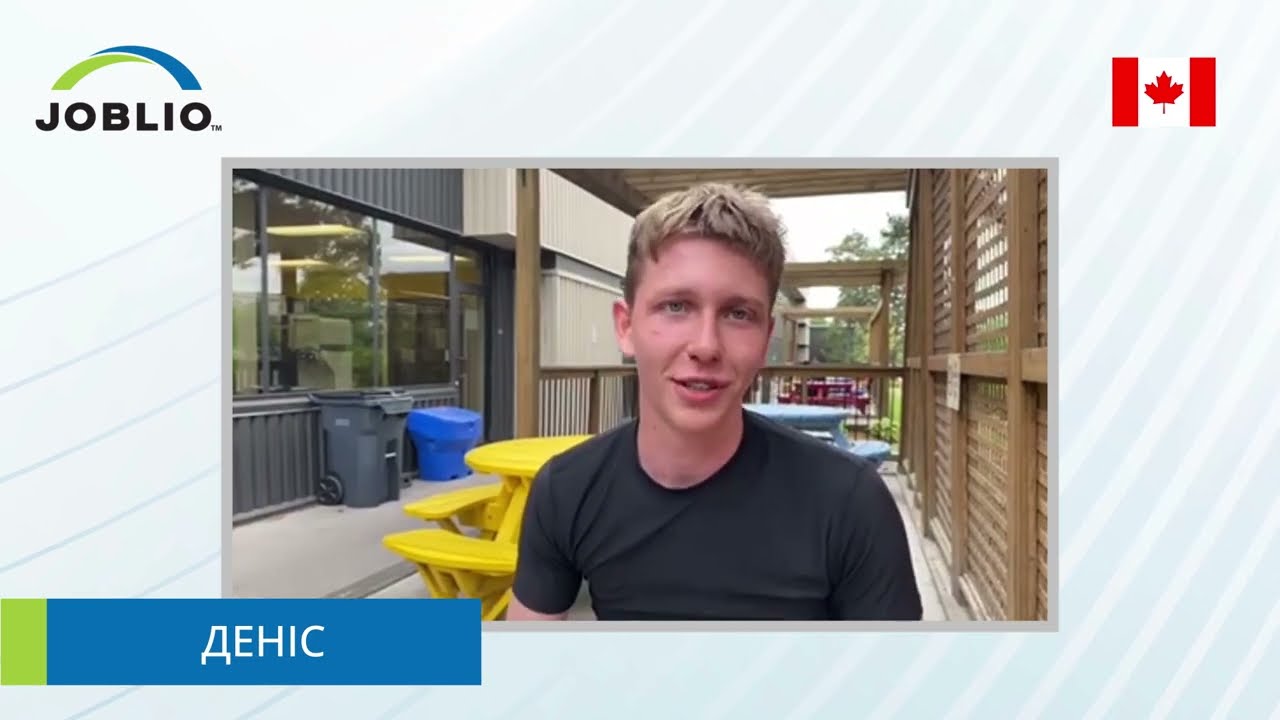 0:29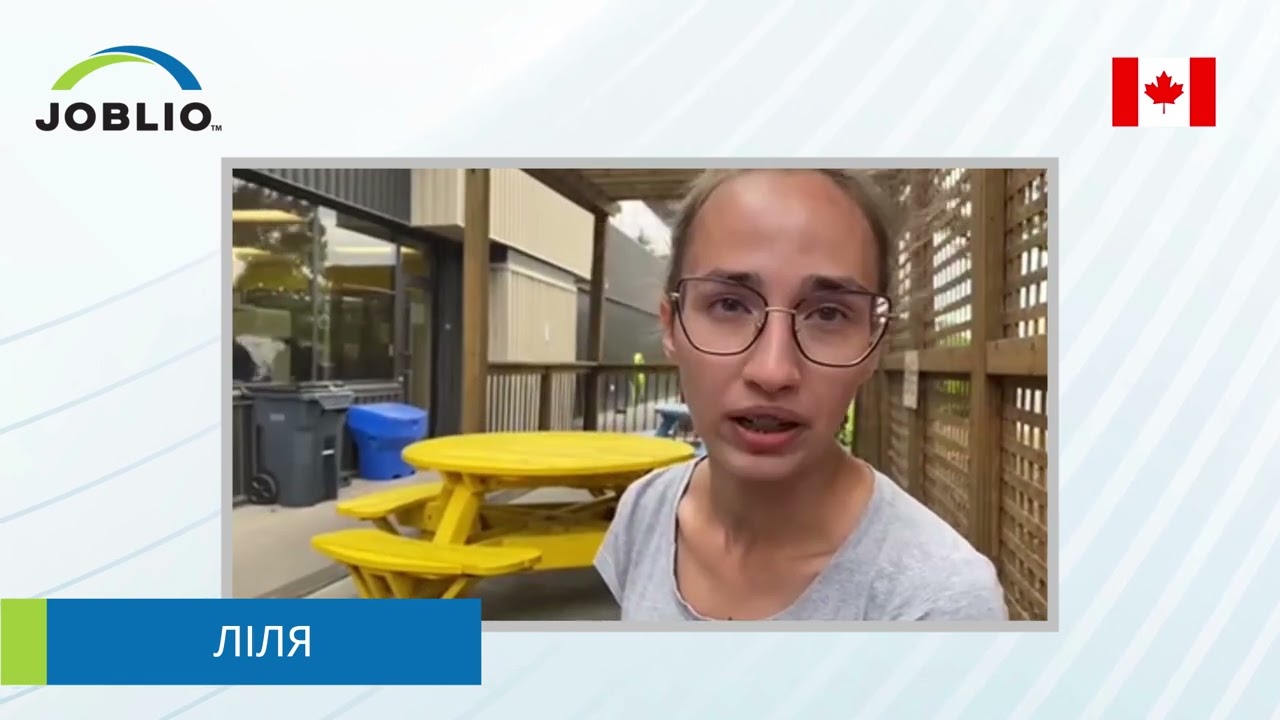 0:43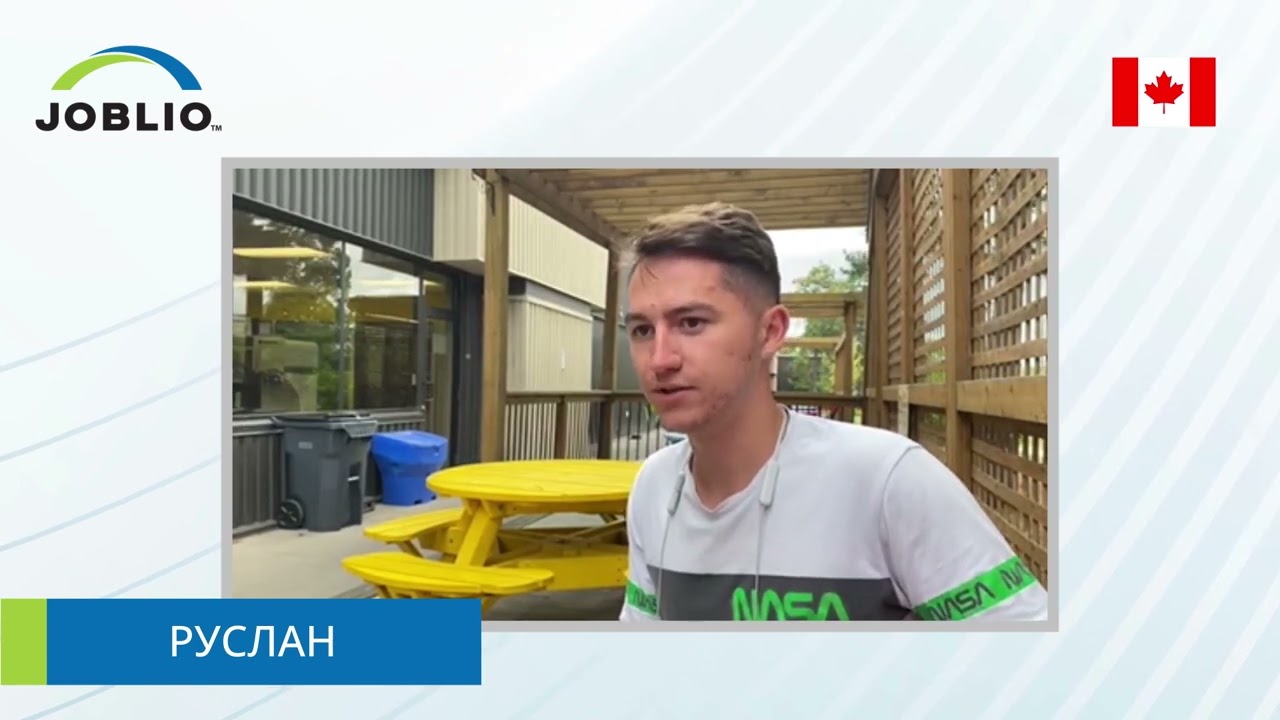 0:41
Як відбувається процес працевлаштування з Joblio​
Щоб подати заявку, завантажте додаток Joblio в Google Play або App Store, зареєструйтеся та заповніть анкету.
 Знайдіть вакансію відповідно до сфери діяльності та регіону, які вас цікавлять.
У нашій базі зібрано найактуальніші вакансії Німеччини, Польщі, Румунії, Канади й США.
Відправте заявку на вакансію, що вам сподобалася.
Після опрацювання анкети ми з вами зв'яжемося та почнемо підготовку вашого резюме і документів для відправки запиту роботодавцю.
Щойно роботодавець розгляне вашу кандидатуру, ми вам повідомимо.
Процес працевлаштування може зайняти від одного до трьох місяців залежно від швидкості розгляду роботодавцем вашого резюме.
Якщо ви отримаєте відмову, ми продовжимо підбирати для вас роботу, доки не працевлаштуємо вас.
Щойно роботодавець підтвердить вашу кандидатуру, ми надамо підтримку в організації переїзду та адаптації у країні-хазяїні. Ми вас зустрінемо, підберемо недороге житло, допоможемо відкрити банківський рахунок у місцевому банку і подати документи для отримання належних соціальних виплат. Ми завжди будемо на зв'язку.
APP STORE
GOOGLE PLAY
Актуальні вакансії з Joblio:
Не марнуйте час і розпочніть процес працевлаштування вже зараз, щоб на той час, коли вам дозволять виїхати за межі України, ви вже знали, куди їдете, скільки будете заробляти і де житимете. 
Якщо ви вже у Європі і маєте дозвіл на роботу, ми працевлаштуємо вас у лічені дні. Ми не оплачуємо житло, але для тих, хто знаходиться за межами України, посильно допомагаємо з його пошуком.
Повний список вакансій в нашому мобільному додатку. Завантажуйте і почніть працювати вже зараз.
Президент України Володимир Зеленський пока що не затвердив законопроект, ми продовжимо слідкувати за ситуацією і доповнювати статтю новою інформацією.
Знайдіть роботу мрії
Ukrainian Refugees Find Employment In Ontario, Canada Through Joblio Platform
Regarded as the gold standard in the field of cross border employment, the global recruitment platform teamed up with a consortium of Canadian companies and Starlight Investments, to help Ukrainian refugees obtain protected status under the CUAET program and find jobs and housing.
Joblio Inc has today announced that it has successfully secured jobs for the first group of Ukrainian refugees resettled in Canada. The ethical recruitment platform is regarded as the gold standard in the field of cross-border employment and teamed up with Canadian companies to help the refugees find employment across Canada.
Since the beginning of the Russian invasion, Joblio has helped Ukrainian refugees fleeing the horrendous conflict to find employment in Canada. Jon Purizhansky, CEO and co-founder of Joblio Inc, has reiterated the company's commitment to assisting refugees from Ukraine and insists that it will continue to channel its resources to facilitate their rapid introduction into safer countries.
Our focus at Joblio is to revolutionize migrant assimilation by offering continuous support to help them face unexpected challenges.


Jon Purizhansky
Founder of Joblio
Joblio Inc. efficiently handled all aspects of their job hunting process – from the preparation and execution of documents to resume development, search for sponsors, organization of meetings, and search for housing.
To ease the difficult affair of relocation, Starlight Investments came forward to  provide accommodations for resettled refugees, with flexible terms to allow them to build stability without worrying about immediate bills. Founded in 2011, the North American Real Estate firm manages assets on behalf of publicly listed, institutional, and private investors and has reaffirmed its commitment to creating sustainable and modern living spaces where people want to live, work, shop, and play.
Our hearts and thoughts are with the people of Ukraine, and we will continue to do all we can to support and help them get through these trying times. We understand the challenges of a sudden move abroad and are working together to be as flexible as possible.


Simone Webb
Starlight Executive Director of National Leasing, Starlight Investments
Founded by Jon Purizhansky and chaired by the former president of the Manpower Group David Arkless, Joblio operates more efficient recruitment, training, and retraining process for cross-border employment . The company's proprietary Applicant Concierge Experience (ACE) program is focused on pre-departure and post-arrival community management, helping international job seekers to begin acclimating to their new homes even before they leave their countries of origin.
Differentiated from the non-transparent and inefficient practices of the current global migrant labor market, Joblio's accessible global platform removes the unethical middlemen from the process, freeing up more economic value for both employers and laborers. Its streamlined and transparent hiring process results in faster applicant processing, higher employee satisfaction, and lower employee attrition.
Media Contacts:
To learn more about the revolutionary practices of the leading recruitment company please reach out to Joblio via the contact Joblio, Inc.
Attn: Media Relations
Miami, FL 33180
cmo@joblio.co
https://joblio.co
Starlight Investments is a privately held Toronto-based, full service, multi-family and commercial real estate investment and asset management company driven by an experienced team of over 300 professionals. The company currently manages over $25.0 billion of direct real estate as well as real estate investment securities. Investment vehicles include institutional joint ventures, True North Commercial REIT, Starlight U.S. Multi-Family Funds, the Northview Fund and Starlight Capital Funds. Starlight Investment's portfolio consists of approximately 73,000 multi-residential units across Canada and the U.S. and over 8.0 million square feet of commercial properties.
Media Contacts:
Starlight Investments
Attn: Talia Schwebel
Director of Marketing, Starlight Investments
tschwebel@starlightinvest.com
www.starlightinvest.com
www.linkedin.com/company/starlight-investments-ltd-